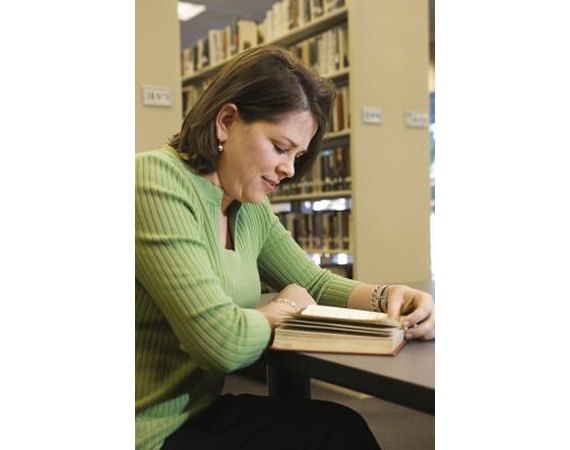 Widowed mothers experience unimaginable devastation. Not only do they have to deal with their own grief processes, but also with those of their children. Moreover, the financial stress of being the sole provider hinders the healing process and limits the quality of life and future opportunities for the whole family. However, education grants for widowed mothers give deserving widows a chance to change their lives and ultimately the lives of their children.
Grants for the GED
If a widowed mother wants to attend college, she must either graduate from high school or obtain a General Educational Development. Most widowed mothers without a high school diploma choose to obtain a GED because attending high school is difficult given their work or childcare obligations. Although there are no specific GED grants for widowed mothers, there are ways to prepare for the exam for free. Some states have free GED preparation classes as part of their Adult Education Programs. Also, local libraries may have GED study guides available for reference. Every state sets its own GED exam fees, with average fees of about $75.
The Federal Pell Grant for School
The U.S. Department of Education awards Pell Grants for undergraduate education at accredited colleges and universities to successful applicants. A Pell Grant is intended to assist anyone who needs money for college and also meets eligibility requirements. Widowed mothers are often successful applicants, given their likelihood to be in a low-income group. As of September of 2011, the maximum amount of Pell Grant funding available to a successful applicant is $5,500 for each semester during the school year. An Expected Family Contribution calculation represents the minimum dollar amount a college expects a family to pay for one year of an enrolling family members college. Generally, the lower an applicants EFC is, the more likely an eligible applicant is to receive a larger Pell Grant for the school year. Variables such as family size, family income, family savings and the number of family members in college are factored into the EFC calculation.
Other Federal Grants for School
A Pell Grant can be combined with other grants, scholarships and loans to help widowed mothers pay for school. If a widowed mother is eligible for a Pell Grant, then she may also be eligible for a Federal Supplemental Educational Opportunity Grant. FSEOG funding is earmarked for applicants with the utmost financial need. Funds ranging from $100 to $400 a year are first distributed to eligible applicants with the lowest EFGs.
Private Grants for School
Although the federal government helps many widowed mothers go to college, federal grants are not the only source of financial assistance available to these women. Private foundations and charitable organizations across the country help many women in need meet their educational goals. However, unlike federal Pell Grants and the FSEOG program, these private grants are often earmarked for specific educational pursuits. For example, the Google Anita Borg Scholarship gives money to women studying computer science, and the Education Foundation for Women in Accounting offers full scholarships for an MBA in accounting for women and single mothers.